Hydrotherapy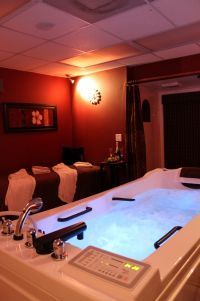 Hydrotherapy
is the alliance of heat, massage and buoyancy that delivers a sensation that not only relaxes the mind and body, but also heals.With an increased number of jets strategically placed for maximum benefit, hydrotherapy offers supreme therapeutic support in a carefree setting. Hydrotherapy increases blood flow and aids circulation, reduces muscle strain and soreness, and relieves pressure and tension throughout your body. Calculated buoyancy (and a corresponding feeling of weightlessness) blends perfectly with swirling warm water to deliver a relaxing soak with healing properties. In fact, you'll feel noticeably better in just 20 minutes. Not only do the warm, bubbling waters melt away tension and strain, but they also provide a gentle and effective massage - targeting your joints and muscles, promoting a better night's sleep and combating the pain of arthritis and other muscle-related injuries.
Aromatherapy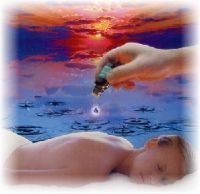 Our sense of smell has an enormous impact on our sense of well-being. Fragrances can conjure up images of dreamy landscapes, flowery fields, warm memories, favorite foods - even desired moods. Without even opening our eyes, scent has the power to transport us to another time and place. Aromatherapy uses this principle to provide a soothing and beneficial escape from our everyday cares, worries or responsibilities. Combining the rhythmic relaxation of warm water and scented air, you'll find yourself completely enveloped and completely relaxed.
Light Therapy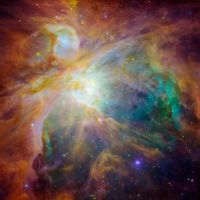 Light Therapy has been valued throughout history as a remarkable source of healing. Today, the therapeutic applications of light and color are being investigated in major hospitals and research centers worldwide. Results indicate that full-spectrum, ultraviolet, colored, and laser light can have therapeutic value for a range of conditions from chronic pain and depression to immune disorders. Our, state of the art, hydrotherapy spa is equipped with an underwater led color light therapy system which will assist in healing and balancing the body.
Option #1 Stress Therapy Bath
Stress Therapy Bath is used to relieve the body of stress, a major cause of illness and disease, with a blend of natural minerals and organic herbals lavender (lavandula officinalis) and chamomile (matricaria recutita). The Stress Therapy Bath appears to work both mechanically and psychologically to provide stress relief.
Option #2 Muscle Therapy Bath
Muscle Therapy Bath is used for the comfort and recovery of sore muscles, providing a greater range of muscle motion and performance with a blend of natural minerals and organic herbs of eucalyptus (E. citriodora) and rosemary (Rosmarinus). One of the beautiful things to happen in the Muscle Therapy Bath is called "residual extension". This is an effect that relaxes the muscle and allows it to stretch or extend without cramping back.
Option #3 Cellular Detox Bath
The Cellular Detox Bath is an essential therapy for the recovery of health and wellness of the cellular body. It is especially valuable for people with regular smog or pollution exposure, people who are not active enough physically, and people recovering from short or long term illness including drug treatments and addictions. This bath is made to help detoxify the body by stimulating the natural elimination processes of the cells with a blend of natural minerals and organic herbs of Burdock (Arctium Lappa) and Dandelion (Taraxacum officinale).
Single Person - 29 min. Treatment - $74.00
Couples - 29 min. Treatment - $110.00 - weight limit per couple is 450 lbs please
Single Person - 56 min. Treatment - $110.00
Couples - 56 min. Treatment - $146.00 - weight limit per couple is 450 lbs please